Destination Disney: Dining Plan!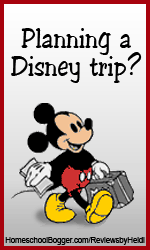 This week, Heidi and I would like to converse with you about the DISNEY DINING PLAN. 
Right now, Disney is offering the dining plan FOR FREE with all vacations booked between 8/15/10 and 12/21/10 (Disney property/resort guests only).  You can find more details here.
I have had the amazing opportunity to enjoy the Dining Plan a few times. Once, our family was asked to purchase the plan at a discount and enjoy it, reviewing it for my husband's then Disney position. Well, we were not going to say no! He planned each meal and snack for our three days on property and had the reservations set. The children enjoyed being allowed to help with the planning. My husband was sure to make sure we experienced a variety of cuisine. This is very easy to do when using the dining plan. We both loved the fact that everything was planned out and paid for ahead of time. This made the vacation so much more relaxing and enjoyable. There were no surprises or finding ourselves struggling to get food.
We also found that moods and energy stayed high as we had snacks, drinks and well scheduled balanced meals. It is easy to get dehydrated or have low-sugar attacks when enjoying the parks. The only negative thing we had to say about the Dining Plan - we were stuffed overflowing! We felt bad wasting food but literally could not eat it all. We had the full three meals including desserts, one being a sit down meal, and snack items. We used most of our snack vouchers for drinks.
Heidi had this to say about the plan, and from never having experienced it herself, she summed it up well!
Knowing, ahead of time, where you're going to be eating each meal would certainly cut back on the "I'm starved, where can we eat?" discussions; or the "I want pizza", "No, I want burgers" type arguments.  Being able to sit down to a meal and not worry about what everyone is ordering because it's already paid for sound pretty enticing to me too.
I want to share many other tips with you our Destination Disney 'dreamers', for maybe they will help you better enjoy your vacation! I want to post a separate post for these so you can easily access them when you are doing your planning. I will also add more wonderful pictures of just what am speaking of! (Four years worth!) It will take more time than what I have tonight. Stay tuned!
So please share your experience(s) with the Disney Dining Plan --- What do you like about it?  What don't you like about it?  What is your favorite place to use your Disney Dining Plan vouchers?  What's your favorite Disney Dining Plan experience?  Do you have a favorite food item that you've experienced via the Disney Dining Plan?  Did you take advantage of the free DDP option by booking during the dates provided?  Or did you pay for your DDP and, if so, did you think it was worth the money?