Destination Disney - This Week's Prompt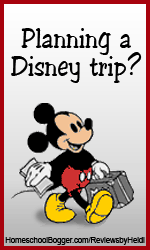 This week's Destination Disney topic was inspired  by our friend Michelle.  She recently spent some time on Route 66 and saw the inspiration for Ramone's on Cars!  When she told Heidi about it, it got her to thinking ---
HAVE YOU EVER VISITED A LOCATION FEATURED IN A DISNEY MOVIE?
  This topic is pretty broad, so it should be an easy one for lots of people to participate in.  Think LOCATION!  Route 66 is a great example.  Have you ever been to China, where Mulan is set? Maybe you've visited France – the setting for Beauty & the Beast.  Have you ever had opportunity to go on an under the sea adventure?  (Think Little Mermaid and/or Finding Nemo) 
Use your imagination here and be sure to share pictures!  If you've been to Walt Disney World, we'll even count the countries in World Showcase (i.e. Morocco = Aladdin).  We can't wait to see what you come up with this week!