Destination Disney Weekly Meme
Welcome to There Is Hope Blog! I notice that I have several new followers, so thought I'd take a moment to explain Destination Disney ---
If you're a Disney lover, then this meme is for you.  Each week, Heidi and I will introduce a new Disney-related topic.  Then, you post your answer to the topic/question on your blog.  Pictures are always a fun addition!  Heidi and I will answer on our blogs too.  You'll want to sign the Linky with a direct link to your Destination Disney post so that other participants can find your blog, make new friends, and learn fun stuff about Disney.
I have the pleasure of living near Walt Disney World, and it's the only Disney park Heidi has had the opportunity to visit, so both of our answers will reflect that.  YOU, however, may feel free to post your answers about ANY Disney park.  We'd love to get some international participants sharing about the Disney park near you!
Without further adieu, here's this week's Destination Disney information ---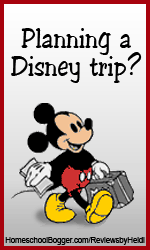 (FYI: Feel free to grab this button to share in your post. I'm working on getting an updated button created, with the new blog address(es).)
What is your favorite summertime treat at Disney?
Answer this question on your blog, then come back and link up!  I liked the thumbnail linky from last week, so I think we'll stick with that one – the pictures make it much more fun.  Don't you think?
Oh, and if you have Disney-lovin' friends, please send them over! The more, the merrier!